myAutoloan.com Personal Finance Tools and Resources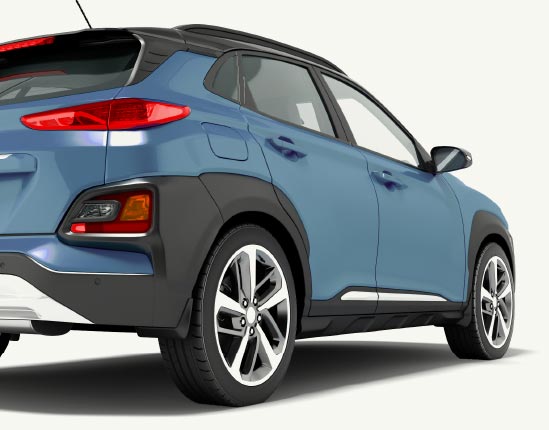 Consumer Auto Resources For All Your Auto Buying Needs
Buying and selling a car is not always an easy process. Even for the seasoned buyer, there are many questions and factors to consider and, sometimes, the solution might be difficult to find. To make the process more streamlined, we compiled some of the best personal finance tools and resources available for potential loan customers.
From calculating your initial loan payments to looking up any potential recalls on car parts, buyers should feel informed and prepared to get the best deal possible on their next car through every step of the process. Let the personal finance tools and resources from myAutoloan.com help get you into your new car today.
Interest Rate Estimator & Calculators
With our Calculators and Estimators, you'll be able to consider your monthly payments, necessary loan amounts, or even determine your loan's interest rate. By knowing those details early on, you'll be better informed and educated on the best way to finance your next car. You can strategize how much you want to pay upfront or if you want to handle the entire expense of your car with a loan, knowing how much to expect in monthly costs and overall interest.

Loan Amount Calculator
Calculate how much you can borrow with the myAutoloan.com loan amount calculator. This tool is provided for your convenience. The actual amount you can borrow may differ depending upon the actual terms of your loan.

Payment Amount Calculator
Calculate how much your payment will be given a specific loan amount. This tool is provided for your convenience from myAutoloan.com. The actual amount of your payment may differ depending upon the actual terms of your loan.
Before You Buy
Now that you've determined your loan and loan rates, it's time to consider what car is the best fit for you. Here are some resources to give you deeper insights into the specific car you want to purchase.
Financial Tools
Before finalizing your auto loan, you should preemptively check your credit! Loan rates and amounts will be dependent on your credit score and history. Check your credit now to get a better idea of how a myAutoloan.com loan will work for you.
FreeScore360.com
Get Your Free Credit Scores From All 3 Bureaus
PFM Verify
Verify Your Finances Before Applying For More Credit. Check and monitor your accounts and cards in one place. Personalized tips for improvements. Access your net worth, spending habits, budgeting and more.
Grow Your Credit
Build your credit using your bills, like rent, cell phone and other payments.
After You Buy
The keys are in your hands and the car is yours! But there's more to do before you hit the road. Check out insurance options and travel networks to make the most out of your new ride.
Auto Service & Travel Network
Get a 50% discount on ALL plans using Promo Code myauto. One year of VIP Plus roadside Assistance (Family) plan is $34.98 or less than half the cost of AAA. Use your membership to receive discounts on auto maintenance and travel at over 200,000 locations.