Frequently Asked Questions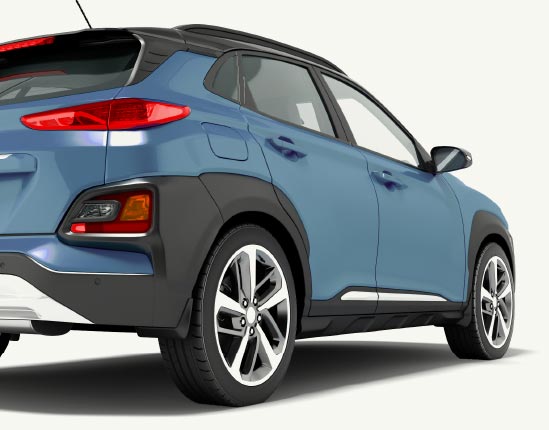 view extended faq
Most lenders finance new and used cars, light trucks (less than one ton), and sport utility vehicles, however, some lenders have specific restrictions or will not finance certain models. For instance, most lenders will not finance conversion vans or high end sports cars, or vehicles that have been salvaged, repossessed, "Lemon" or auctioned. See our list of
general quidelines
for more help.
In most cases, you can use your loan immediately.
Credit decisions and loan approvals are based on the information you submitted in your application and a review of your credit report. We do our best to provide you with up to four loan options in a matter of minutes, but it may take some lenders longer to verify and review your information. Response time may vary over weekends or holidays.
You bet! Our lenders provide some of the lowest interest rates in the industry!
No! There are no fees or costs to apply for an auto loan with Horizon Digital Finance LLC. It's fast, simple, easy to use, and free!
Depending on the lender, you may be required to include a copy of your current driver's license, proof of auto insurance, personal reference contact information, and a pay stub with current year-to-date earnings.
If your vehicle is worth more than the remaining loan balance, you have what's called "positive trade equity." This equity can be put towards your down payment or used to reduce your loan amount. Work with your lender to determine your specific requirements. If you owe more than the value of the vehicle, which is called "negative equity" or "being upside down," you'll want to talk to your selected lender to work it out.
Some lenders do not require a down payment, but others do. If required, the amount of the down payment will be determined by your selected lender at the time of approval.
No two situations are the same, so there's really no set amount. The amount you can borrow will depend on your credit history, income, the amount you request, your down payment, and the length (or term) of the loan. Once you complete and submit your application, you will better understand the options that are available to you.
Loan terms vary by lender. The term (or length) of the loan is generally determined by the age and mileage of the vehicle, along with your credit profile. Our lenders offer loan terms ranging from 24 months to 72 months.
For new vehicles, this number is calculated by dividing the amount of the loan by the Manufacturer's Suggested Retail Price (MSRP) or invoice price. For used vehicles, this number is calculated by dividing the loan amount by the estimated value as published in an auto-pricing guide like Kelley Blue Book, Edmunds, or NADA. The lender will use your loan-to-value ratio to help determine if you qualify for the loan amount requested. If the loan-to-value ratio on your application is outside of the lender's guidelines, they may require you to put down a higher down payment.
Horizon Digital Finance (HDF) and its affiliate partner sites obtain a soft Inquiry that does not impact your credit score. As marketplace lending sites, when you submit an Offer Form and request loan offers from our Lenders and or Credit Sources, these Lenders and or Credit Sources may obtain your credit file as a "Soft" or "Hard" Inquiry.
However, multiple credit Inquiries for an auto loan do not hurt your credit score any more than if one (1) inquiry were obtained. Multiple credit bureau inquiries on your credit report related to auto finance or auto refinance are known as "Inquiry Clusters" if they occur within a 14 to 30 day period of time. Inquiry Clusters impact your score as if one (1) inquiry were pulled. When we process your loan offer form there may be multiple hard inquiries from these lenders.
As an example, the first hard credit inquiry may drop your credit score 15 points, subsequent hard credit inquiries will have no effect on your credit score. These inquiries qualify as "Inquiry Clusters". When you accept and close an offer presented by one of our lenders your credit score should increase as you make timely installment payments.
Yes, but sometimes this can be time consuming. To compare actual loan rates you would need to fill out multiple applications with multiple lenders and banks. When you apply for auto financing through Horizon Digital Finance LLC, we take care of the hard work for you. Just fill out one application and quickly compare up to four loan offers at once.
After you submit your application, you usually have 30 days from that date to select a loan offer. If you do not select a lender within those 30 days, all approvals will be deleted from your secure Horizon Digital Finance LLC account.
You may apply once every 30 days for each of our loan products (new/used auto loan, refinance loan, private party loan, and lease buyout loan).
Freezing your credit report stops all credit activity, which isn't good if you plan on applying for credit anywhere. If you need to stop an identity thief or unwanted solicitations for credit cards, freezing your credit report could be a good idea. If you want to apply online or in-person for a new credit card, car loan, or mortgage refinance, you'd have to unfreeze your credit report before you do so.
Lenders will look at the length of time you've been at your current place of employment, as well as the year-to-date earnings on your pay stub. Applying today is the best way to find out if a lender will approve you for a loan, as employment requirements will vary depending on the lender.
Maybe. In all cases, Chapter 7 or Chapter 13 bankruptcies must be discharged or dismissed before you can apply for an auto loan. If your bankruptcy has been discharged or dismissed, you can apply.
Yes! We have lenders that specialize in these situations. We may be able to help you find an auto loan when other lenders have said, "No."
As long as it falls within the minimum and maximum amount you were approved for, you can use only what you need. Depending on the lender you select, you may be able to add additional aftermarket accessories or extended service plans if the maximum loan amount will allow it.
You are not obligated to select or use any of your loan offers. If you decide not to select one within 30 days of your application, they will automatically expire and will be deleted from your account. If you decide to reapply, you will need to wait 30 days between your application dates.
Since there is no loan to refinance, you can't technically refinance it. You can, however, take out a title loan on a car that you've paid off if you're in need of some quick cash.
Yes! We encourage you to apply for an auto loan before you buy for a couple of reasons. First, when you walk into the dealership with an auto loan approval in hand, you'll have the negotiating power of a cash buyer. More importantly, you'll know how much you can afford. The combination of your auto loan amount and down payment amount will approximately equal the purchase price of the vehicle you are able to buy. A myAutoloan.com loan approval gives you greater flexibility and more negotiating power in the auto purchase process.