Used Car Loan
Todays rate
as low as:
6.43%±
Todays rate
as low as:
6.43%±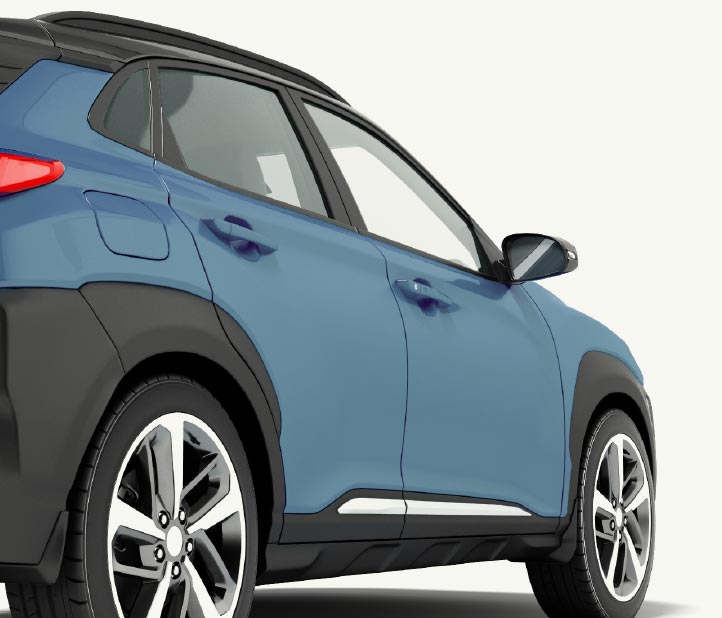 Todays rate
as low as:
6.43%±
Todays rate
as low as:
6.43%±
Pre-qualified Offers are provided by participating Lenders -
there is no guarantee of approval
Apply for a used car loan now & compare up to 4 offers in minutes!
Buying a used car is a great financial move for many drivers. It could save you hundreds, if not thousands of dollars on your next vehicle! Applying for a used car loan online is another smart move. There's no intimidating stack of paperwork and no need to call your financial institution. Just a few questions and a few clicks! Best of all, with myAutoloan you can compare up to 4 loan offers in just minutes, so you can be sure you're choosing the option that's right for you. Select your offer type below to start your fast, free, and secure application now!
APPLY NOW
---
How this works
Fill out our short and secure two minute offer form
We match you to our lenders - you get up to 4 offers
Receive online certificate or check within 24 hours
Use your check to buy the car you want
Worried About Qualifying For An Auto Loan?
There are a few general requirements you must meet in order for your application to be successfully processed. You may still submit a loan application even if you do not meet all of the criteria below, though we may not be able to identify a lender or as many as 4 lenders that match your profile.
Age: You and/or your co-qualifier must be at least 18 years old
Income: You must have a minimum income of $2,000 per month or $24,000 per year
Bankruptcy: You must not have an open bankruptcy
Location: You must reside in a state where myAutoloan currently does business (we do business in 48 states, but not in Alaska or Hawaii)
Used Vehicle: The vehicle must not have more than 100,000 miles on it and must be 8 years old or newer
Loan Amount: You must apply for a minimum loan amount of $8,000
The Perks Of Getting A Used Car Loan & Buying A Used Car
You already know that doing your homework could save you serious cash when buying a used car. Otherwise, you wouldn't be looking to compare up to 4 loan offers in search of the best loan you can find! There are a handful of other perks to getting a used car loan and buying a used car, too.
Slower depreciation is one of the advantages to buying a used car. According to Edmunds, buying a car that's at least one to two years old helps you avoid the biggest drop in depreciation. In terms of used-car ownership, it's the "sweet spot" since the average car loses about 30% of its value the first year it's driven. That's not so great if you're determined to buy a new car, but it's a real savings opportunity if you're a used car buyer! Another perk to going with a used car loan? You could qualify for a shorter loan term, which means potentially fewer payments and the opportunity to pay your debt off faster.
As you compare loan offers and types (maybe you can't decide between a new car and a slightly older model), you may discover that some used car loans come with a higher interest rate, or APR. The reasons for this vary, but in general, lenders attach higher interest rates to used car loans because used cars can be riskier to finance. The car's service and accident history may be unclear and the potential buyer may have a low credit score.
Maybe! A certified pre-owned vehicle, or certified used car, is different than other run-of-the-mill used cars and lenders will often acknowledge this fact. Certified used cars have been inspected by a manufacturer or other certifying authority and may come with an extended warranty. Some lenders treat certified pre-owned vehicles as new cars when it comes to loan terms, since the cars have been inspected by technicians and could be less risky to finance.
Getting a car loan with a less-than-perfect credit score is not impossible. Keep in mind, however, that the better your credit score, the better your loan terms are likely to be. Don't let a low credit score keep you from applying for a loan for the car of your dreams! It never hurts to know how much you qualify for and at what interest rate. If the terms don't seem favorable, you can always take some time to repair your credit score and apply again in a few months. Check out our Guide to Better Credit for easy tips to boost your credit score quickly!
More About myAutoloan
myAutoloan is a direct-to-consumer, internet-based financing marketplace. We help you take control of the car buying process right from the start with applications that are fast, free, secure, and confidential.
Complete our one-page, two-minute application and we'll match you with up to 4 of our trusted lenders. After accepting an offer, you can expect a check or online certificate as soon as 24 hours. With a check in hand, you can speed up the car buying process and enjoy your test drives, stress-free! You're in the driver's seat. Enjoy the confidence of knowing you have the check available to make the purchase when and where you want. Apply now and let myAutoloan help you find financing for your used car. Our applications are 100% secure and 100% hassle-free. Don't wait any longer!