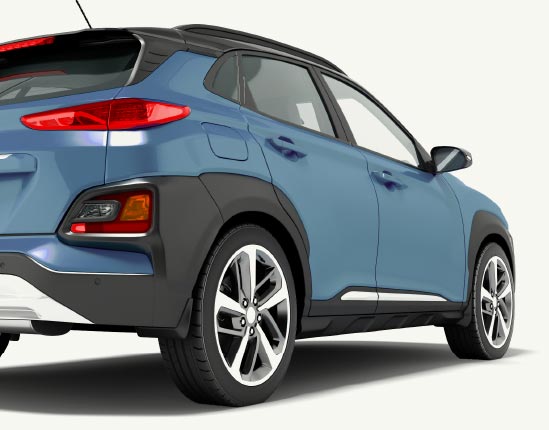 Understanding Our Value Proposition to Consumers
The amount of data delivered by the World Wide Web is staggering.
Yet, consumers generally aren't looking for bits and bytes – they're seeking real knowledge and information from credible sources. And the preference is to not have to go to numerous different places to find this information.
myAutoloan.com® helps consumers get out of the seemingly endless search engine routine, providing a different approach to managing the entire Research-Finance-Buy-Drive automotive ownership lifecycle.
A One-Stop Online Shop for Automotive Customers
myAutoloan.com brings together the best consumer automotive information and tools from more than two dozen trusted sources at one address on the Web. No need to wade through thousands of Web addresses to find different types of automotive, light truck and SUV information.
In the Finance area, lenders participating in our program are equipped to fulfill the needs of a wide range of borrowers. Unlike nearly all other online lending services, myAutoloan.com is able to assist both individuals with extremely high credit scores and histories to those with damaged or difficult credit experiences.
Real Consumer Choice
myAutoloan.com empowers drivers by providing up to four approved loan options through our patented Preferred Placement® technology, converting shoppers into knowledgeable, same-as-cash buyers. Our program provides consumers with "Your Loan, Your Way® " financing. myAutoloan.com, Real Loans - Real Lenders - Real Time!
Efficiency and Effectiveness in One Place
myAutoloan.com eliminates the difficulties, inconvenience and stress of researching, financing, buying and driving a vehicle by delivering convenience, speed and integrity. The application process typically takes about 2 minutes, with loan decisions presented online in the My Account area of the site in minutes.
myAutoloan.com goes beyond just financing vehicles, supplying information and tools that drivers seek for their entire ownership experience. We are the true one-stop vehicle buyers' and owners' community, from researching and financing, to buying and driving.
For more information or assistance in contacting a myAutoloan.com Subject Matter Expert, contact:
Greg Thibodeau
gthibodeau@myAutoloan.com
214-540-3351 (Office)
Note: myAutoloan.com is a registered service mark and always is spelled with a lower-case "m" as the first letter of the mark, even when appearing at the beginning of a sentence or paragraph.