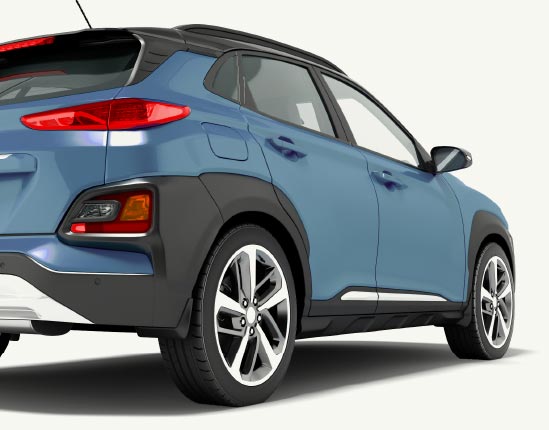 Getting pre-approved for a car loan is an important step in the auto buying process. Pre-approval gives you more negotiating power and shows that you are serious about purchasing a vehicle. When do I need to get pre-approved? Before visiting a dealership, it's best to find out if you qualify for auto financing and how much auto loans cost in your area. There are many advantages when it comes to having pre-approval before going car shopping.
What are some of the benefits of getting pre-approved?
You can negotiate with dealerships on price as a cash buyer because they know that you have already been approved for auto financing. This improves your ability to negotiate a better deal.
Is getting pre-approved for an auto loan difficult?
Getting an approval for a car loan is actually quite simple. You can get pre-approved online with myAutoloan.com in just a few minutes by filling out an application. With one simple form, you can get up to four loan offers in minutes.
Why do some auto loans have longer payment terms?
Some auto loans have longer payment terms because they offer a lower monthly car loan rate. You can use this to help your budget if you need more time between auto payments, or would prefer less money back at the end of the auto term.
Does getting pre-approved for a car loan affect my credit score?
Once approved, your credit score isn't affected. However getting declined for a loan can have a negative impact on your credit score.
Are there advantages to having shorter loan payment terms?
There are advantages to having shorter auto loan payment periods. Shorter loan terms can reduce the total interest paid by paying off your auto installment plan more quickly.
How do I know which auto loan is best for my situation?
Use the myAutoloan comparison tool to help you decide which auto lending plan is best for your specific situation. Some loan offers have lower interest rates and longer terms, but your total payments will be greater. The right loan depends on your goals and what's more important to you – a lower rate or a lower payment.
What is the difference between pre-approval and pre-qualification?
Pre-qualification means that you've met a series of basic requirements. In essence you are eligible for a loan, but you are yet to be approved. Pre-approval means that you've been approved for a loan and can move forward with auto purchase.
How does my credit affect car loan calculations?
When you apply for a car loan, your credit score is one of the most important factors the lender will review. Some lenders only give loans to those with high scores or who offer more collateral than someone with less-than-ideal credits. How much your credit score affects the interest rate offered to you will vary from car loan company to car loan company. However, it's often the case that a low credit score means higher interest rates. Consequently, more importantly than any of these other considerations, is what size of the loan you want to take out and for how long you plan to finance the vehicle. In general, those going in for longer-term loans with reduced monthly payments tend to enjoy better interest rates because they are seen as less risky than shorter-term borrowers with higher monthly payments.
What is LifeMart and how can it help me buy a car?
LifeMart is an employee benefit membership-based discount shopping program. Lifemart provides discounts on brand-name products and services and retailers in your local area. This includes an auto buying program powered by TrueCar and auto financing powered by myAutoloan.com
Who is Beneplace and how do they partner with myAutoloan?
For more than 40 years, Beneplace has been a trusted advisor to Fortune 1000 companies and other large employers. They provide voluntary insurance benefits and employee discount programs that enhance employee loyalty and quality of life. Beneplace serves millions of employees in the U.S. and 54 countries. Together, myAutoloan and Beneplace offer auto financing offers and other discounts for members.