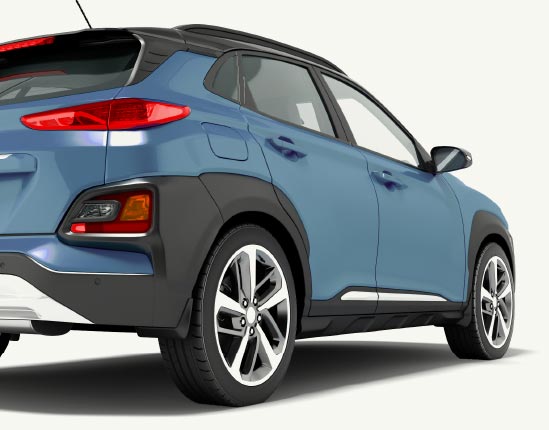 Auto refinance refers to the process of refinancing your vehicle when you have an existing car loan. Refinancing can help you save on the interest rate, monthly payments, and by getting better terms. Car refinance gives the borrower an opportunity to pay off the outstanding balance and refinance it into lower monthly payments. Rating factors include your ability to make monthly payments, the payoff balance of the current car loan, and your credit history.
What are the requirements for refinancing?
In order to refinance your car, you must comply with certain requirements. You must be the owner of car loan for at least 6 months if you want to refinance online. You need 3 years of credit history. And there may be income requirements.
How can I refinance my car loan?
You can refinance your car loan through refinance companies or through an online site like myAutoloan.com. You should choose a refinance company according to their refinance terms, their reputation as a lender, and a service or quality rating. myAutloan.com makes this process easier by providing a single online form that can result in up to four separate offers.
What is the average interest rate on auto refinance loans?
The overall interest rate and cost of refinancing depends on many factors such as credit score and income level. myAutoloan provides a simple interest rate calculator that will give you an idea on the type of rate to expect. You should also know that the car that you are refinancing must be in your possession for certain period of time to qualify for a refi loan. If everything else goes right with it, one can save a significant amount off of the current monthly payments.
What is the difference between a refinance auto loan and an auto equity line or title loan?
A refinance auto loan is used when someone wants to lower his monthly payments by getting a new deal from the existing lender or a new alternative lender. An auto equity line (also known as a title loan) is used when the borrower needs cash fast. With a title loan or an auto equity line, if you do not pay back on time, your car can be repossessed.
Why should I refinance my car?
One of the biggest reasons to refinance a vehicle is to save money and improve your monthly cash flow. Refinancing a car refinances the auto loan and allows you to reduce your interest rate and lower the amount of principal owed. Another common reason to refinance is for a larger loan amount than what was originally available through the dealership or credit union. Additionally, refinance offers are often based on your current credit report.
What are some of the risks of refinancing my car?
High risk borrowers could face repossession if they do not pay their refinance loans back on time. Another risk is that your vehicle may be worth less than the amount you owe. This is referred to as being upside down in your loan.
What should I consider before refinancing my car?
Refinancing your auto loan is an important decision with both positive and negative consequences. While the refinance option could save you money, it can also cause unexpected costs. You want to refinance only if the benefits outweigh the risks of refinancing. It may be beneficial to refinance your car when you have good credit scores and are able to secure a lower interest rate.
How common is auto refinance?
Every year more and more consumers refinance their car loans. In 2020, refinancing accounted for over 20% of all new-car financing in the United States. Most of the people that choose to refinance their loan, do so in the first two years of a new car purchase. Refinancing an auto loan is more prevalent in younger drivers under 25 years old.
How does car refinance work?
Refinancing means taking out a new car loan to get rid of the original one. To refinance your car, you will need to go through several steps with a lender or apply online through a service like myAutoloan.com which makes the process fast and easy.
When is the best time to refinance?
The sooner you refinance, the more money you will save on your car loan. If you refinance early in life of your loan (the first two years), you can save thousands of dollars by lowering your interest rate and getting a higher refinance value for your vehicle.