Compare and Save
Todays rate
as low as:
6.18%±
Todays rate
as low as:
6.18%±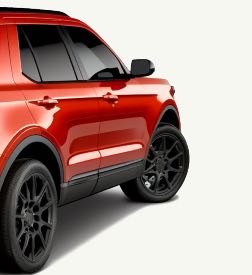 Todays rate
as low as:
6.18%±
Todays rate
as low as:
6.18%±
Pre-qualified Offers are provided by participating Lenders -
there is no guarantee of approval
Auto Loans to meet your needs...
New & Used Purchase
Buying a car? You're ready to make an exciting purchase, but first, you need to fund it. Arranging financing in advance will help you get the best deal on your car.
Refinance
Looking to reduce your monthly payment on an existing auto loan? Refinancing could help you lower this monthly expense.
Private Party & Lease Buyout
Want to purchase the vehicle you're currently leasing? Buying out your current lease can bring to life your dream of owning a car.
---
Put myAutoloan to work for you!
Who is myAutoloan?
We believe that auto financing should be quick and easy, which is why we offer a wide range of products and services to simplify your search for financing.
How Does it Work?
Applying is easy. Select your offer type, complete our quick, secure and confidential offer form. Receive decisions in minutes.* Select the offer that's right for you. There is never an obligation to use one of our Lenders** loan offers.
Why use myAutoloan?
Our applications are free, fast, and easy, and we'll never pressure you to use one of our Lenders'** loan offers. Getting approved though myAutoloan saves you time and money, two things that are definitely worth saving.
* Some offer decisions can take longer. Submitting an Offer Form may result in soft credit and/or hard credit inquiries from the Lenders.
** Lenders are finance companies, banks, credit unions, automobile dealers and affiliates.