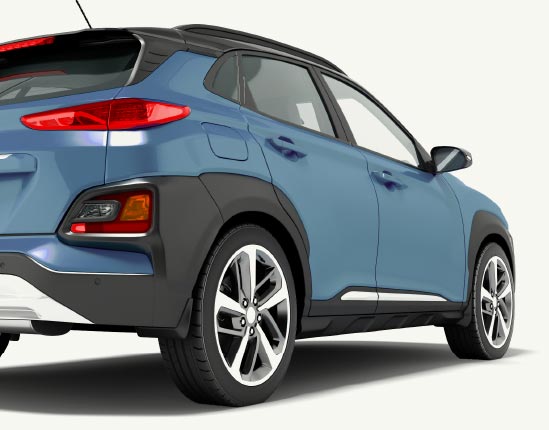 List of content articles on our auto buying marketplace
The following recent content articles feature relevant information about auto finance and the lifecycle of buying a new or used vehicle. If you're looking for an auto loan don't forget to apply today. We make it easy for you to get the loan that's right for you. Visit our
content articles
section for additional tips and helpful information.
What Is A Car Allowance and How Can You Maximize It?
By Moses Mwangi
Most jobs require you to drive your car, and having an employer who offers you a car allowance is very desirable. When this offer comes around, the best thing you can do is think of the best way to spend it.
Paying Cash vs. Financing a Car: How to Pay for Your Next Car
By Moses Mwangi
What is the best financial decision when it comes to a car purchase? That is one of the most puzzling questions for many prospective vehicle buyers. Generally, car buyers have two options when it comes to paying for a new or used car; cash or financing.
What You Need to Know About Loan to Value Ratio
By Moses Mwangi
A loan-to-value Ratio (LVR) is one of the terminologies you will encounter when applying for a car loan. It is one of the vital elements determining whether you will receive approval for your auto loan application and the interest rate you need to pay.
Should You Finance a Car Through Your Mortgage?
By Moses Mwangi
The most common method of car financing is through auto loans. However, you can finance your next car through a mortgage. But is financing a vehicle purchase through a mortgage the right idea?
11 Ways to Avoid Missing Your Car Loan Repayments
By Moses Mwangi
Car loan defaulting has severe consequences. If you fail to repay your car loan for two or three consecutive sessions, you risk vehicle repossession by your lender, which may hurt your credit score.
The Do's and Don'ts of Financing a Car
By Staci Bailey
Before financing a car make sure to set a budget, research financing options, get pre-approved, and read before signing. Never spend more than you can afford and avoid minimal down payments or extending the loan term if the monthly payments don't fit your budget
How to Choose the Right Vehicle for Your Road Trip
By Staci Bailey
Choosing the right vehicle for your road trip is important to ensure a comfortable and safe journey. There are many factors to consider, such as the size of your group, the length of your trip, and the type of terrain you'll be driving on.
How to Find the Best Insurance Deals for Your Car
By Moses Mwangi
Getting auto insurance is important and a legal requirement for drivers in many countries. Auto insurance shields you from financial losses when driving. However, to enjoy the benefits of car insurance, you have to ensure you get the best deal.
12 Tips for Choosing the Best Car Finance Broker
By Moses Mwangi
If you want to purchase a new car but have a money deficit, a car finance broker can help you get a car loan that aligns with your budget. A car finance broker acts as a middleman between you and the lending company.
How to Get an Auto Loan When You Are Self-Employed
By Moses Mwangi
One of the primary conditions that most auto loan lenders require is proof of income to approve car loans. A letter of employment or a pay stub is usually sufficient. But what happens when you are self-employed?
Motorcycling to the largest rally in the US, Sturgis, South Dakota
By Moses Mwangi
Sturgis, South Dakota, is one of the best destinations for motorcycling enthusiasts because of the Sturgis Motorcycle Rally. The motorcycle rally occurs annually in the areas surrounding Black Hills and Sturgis, South Dakota.
Top 10 Motorcycle Rallies in the US
By Moses Mwangi
About ten million households in the US own a motorcycle, and this has led to an increase in the number of motorcycle enthusiasts.
6 Tips for Financing a Motorcycle For your Next Ride
By Staci Bailey
There are some things you should be aware of before signing up for motorcycle financing. Read on for our top 6 tips and learn what you can expect when financing a motorcycle.
How To Manage Car Repair Costs
By Lea Lee
As a car owner, there are common recurring expenses you must prepare for. That includes the maintenance, insurance, and car repairs.
Checking the VIN Code: How to Find Out Your Car's History Before Buying
By John C. Baldwin
If you are considering buying a used car, it is essential to be diligent and do your research to ensure that you make an informed decision. One of the most critical steps in this process is checking the Vehicle Identification Number (VIN) of the car.
What is the 20/4/10 Rule and Why Should You Use It?
By Staci Bailey
The 20/4/10 rule is a tool used by car buyers to determine if a vehicle purchase is within their financial means.
Car Loan Financing
By Dale Peterson
Like many other larger purchases, many consumers simply lack the monetary funds to pay for a car out-of-pocket. As a result, many clients opt for a used car loan or other automobile finance options, such as refinancing car loans.
Car Maintenance for Students
By Kim Brice
Learn how to maintain your car as a student! Our guide covers everything from basic upkeep to emergency situations. Drive with confidence
Car Culture on Campus: Exploring the Role of Cars in Student Life
By Kim Brice
This article delves into the significance of cars in students' lives, examining how car culture impacts campus life.
Tips and tricks for keeping your car in good shape
By Kim Brice
Learn how to maintain your car's condition with our expert tips and tricks. Keep your vehicle in top shape for optimal performance and longevity.
What to Know Before Insuring Your Luxury Car
By Pat Lee
When it comes to insuring your luxury car, it's crucial to err on the side of caution. With high-value vehicles come increased risks, and making a wrong move during the insurance process can prove costly.
The Highlights of Motorcycle Road Touring through Canyonlands National Park
By Moses Mwangi
Canyonlands National Park features incredible scenery, twisting turns, and sweeping curves that will take your breath away during your motorcycle road tour. This park has miles of amazing desert landscapes eroded into buttes, arches, mesas, and canyons.
Everything You Need to Know About Motorcycling in Zion National Park
By Moses Mwangi
A motorcycle tour through Zion National Park provides one of the best ways to experience the geologic wonder. Zion National Park has picturesque and majestic landscapes that you can enjoy from the back of your motorcycle.
The Ultimate Guide to Motorcycling in Bryce Canyon
By Moses Mwangi
Bryce Canyon offers a range of breathtaking sceneries and viewpoints, including red rocks, desert views, evergreens, and snow views, giving the place a natural contrast.
Motorcycling Through Arches National Park: Scenic Drives to Take
By Moses Mwangi
Motorcycling in Arches National Park gives you a share of the breathtaking scenery at only $25 per motorcycle. The ride is about 18 miles. This is an exciting way to enjoy the beautiful arches, dunes, and rock pinnacles found in the area. Motorcycling in Arches National Park is the ultimate experience you will remember.