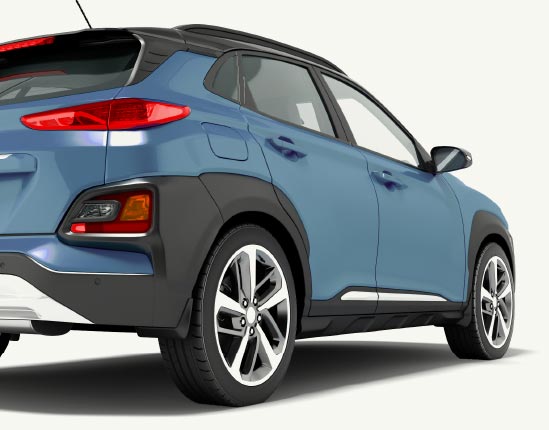 List of content articles on our auto buying marketplace
The following recent content articles feature relevant information about auto finance and the lifecycle of buying a new or used vehicle. If you're looking for an auto loan don't forget to apply today. We make it easy for you to get the loan that's right for you. Visit our
content articles
section for additional tips and helpful information.
12 Reasons to Drive the Mohawk Trail in Massachusetts This Fall
By Greg Thibodeau
The Mohawk Trail is a popular scenic drive offering visitors a glimpse into the rich history and natural beauty of northwestern Massachusetts. The fall is a particularly popular time to visit.
Stunning Appalachian Mountain Views Along Blue Ridge Parkway
By Greg Thibodeau
The Blue Ridge Parkway spans 469 miles through the stunning beauty of the Appalachian Mountains. From hiking and camping to picnicking and wildlife spotting, this iconic road trip destination promises to create unforgettable memories for all who venture along its winding path.
What Today's Motorcycle Enthusiasts Should Know About Financing
By Greg Thibodeau
Motorcycle financing can give you the opportu
Auto Financing - Pre-Qualify in Minutes
By Dale Peterson
10 Incredible Fall Foliage Driving Paths in Connecticut
By Moses Mwangi
Fall presents a perfect time for a road trip in Connecticut. As the temperatures begin to cool and leaves start to change color, Connecticut transforms into a magnificent area where you will spot the beautiful gold, red, yellow, and orange colors.
12 Colorful Foliage Road Trip Destinations in North Carolina
By Moses Mwangi
With fall's vibrant colors, North Carolina has become a glorious destination. This is one of the most vibrant states in the United States during the fall.
The 10 Most Scenic Fall Drives in Virginia
By Moses Mwangi
Virginia promises one of the best gateways for a fall road trip. During autumn, the state's oak, maple, poplar, hickory, dogwood, and beech trees explode in hues of orange, red, yellow, gold, scarlet, and brown colors.
11 Breathtaking Places to See the Fall Colors While on an Iowa Road Trip
By Moses Mwangi
Iowa has no shortage of beautiful wooded areas and stunning state parks, providing a perfect place to see fall colors. A road trip through Iowa in the fall season will take you through distinct and vibrant oranges, yellows, red, and gold colors of fall.
8 Prime Fall Foliage Drives in Georgia
By Moses Mwangi
Road touring through Georgia is one of the best things you can do during the fall season. During the autumn season, the crisp air and colorful leaves provide the perfect backdrop for a leisurely drive in the magnificent topography of Georgia.
The Top 13 Best Foliage Drives in Massachusetts
By Moses Mwangi
As summer fades and the brisk air of autumn takes over Massachusetts, the landscape transforms into an exceptional palette of vibrant reds, oranges, and yellows. The fall foliage season in Massachusetts is a must-see for everyone that gets to see it.
Things to Consider Before Buying a Used Electric Car
By Greg Thibodeau
The 8 Benefits of Financing a Vehicle for Vacation
By Staci Bailey
One of the most important aspects of planning a vacation is securing a safe and reliable mode of transportation. From exploring new places to reaching various attractions, a reliable vacation car ensures that you can make the most of your trip and avoid any potential travel disruptions.
12 Tips to Enjoy the Overseas Highway Drive in Florida
By Greg Thibodeau
The Overseas Highway is a beautiful and unique drive that offers stunning views of turquoise waters and picturesque scenery. Whether it's cruising along the Seven Mile Bridge or stopping at one of the many roadside attractions, this drive is a must-do for any road trip enthusiast.
Essential Road Trip Planner Gadgets and Apps for Long Trip
By Chris Irwin
Planning a trip can be quite challenging. There's a lot to manage, such as flight and car rental reservations, confirming accommodations like hotels or Airbnbs, and scheduling activities.
San Juan Scenic Skyway Road Trip: A Colorado Experience
By Greg Thibodeau
Explore Colorful Colorado by embarking on a road trip that takes you through the scenic San Juan Skyway. From the dusty lowlands to the snowy speaks, see a rainbow of colors.
Why So Many Auto Owners Are Exploring Vehicle Refinance Options
By Staci Bailey
It has become more common for auto owners to explore vehicle refinance options as individuals seek ways to lower their monthly car payments or reduce the overall interest paid on their loans.
Top Safest Luxury Cars with 5-Star Ratings
By Staci Bailey
Riding in a luxury vehicle is the epitome of comfort. When you can accommodate your family and friends in one, it's even better.
Staying Mentally Engaged Behind The Wheel
By Jeremy Bowler
Anyone who's gotten behind the wheel before will know that it's a very straightforward task. Once you learn how to do it, you never forget. The problem, however, is that not everybody stays focused.
How to Prove Income When Applying for a Car Loan
By Nicholas Strome
Check out this article to learn how to prove income when applying for a car loan using pay stubs and other viable income records.
11 Oregon Scenic Drives You Don't Want to Miss This Fall
By Moses Mwangi
Fall presents the perfect time to explore Oregon's natural beauty. During this season, Oregon becomes home to stunning fall colors, which begin to peak in October. In addition to the fall colors, there is a plethora of scenic views in this magnificent region.
Fall Road Trips for Stunning Scenery Around Texas
By Moses Mwangi
Fall in Texas is an absolutely special and magical time, where cool air and stunning fall colors paint the available forests. This region boasts scenic woods of cypress, mesquite, maple, and oak trees that undergo a magnificent transition from green to hues of yellow, gold, orange, and red during fall.
13 Incredible Places to See Fall Foliage in New England
By Moses Mwangi
The beautiful gold, red, and orange colors mark the coziest time of the year, the fall season. During this season, you can take your time to appreciate the spectacular fall foliage in the best places in New England.
12 Colorful Fall Drives in Colorado
By Moses Mwangi
The turning of seasons in Colorado provides an incredible display of nature's artistic prowess. Furthermore, Colorado is downright jaw-dropping with its stunning hues of crimson, orange, and yellow against hugging roads, crisp blue skies, and majestic mountains.
10 Best Spots to See the Fall Colors in Northern New Mexico
By Moses Mwangi
For a long time, most people have enjoyed seeing the fall colors on the east coast. However, Northern New Mexico is becoming one of the best and most popular places to view the fall foliage. The glorious red, yellow, purple, bronze and orange colors that fill up Northern New Mexico during fall are a must-see.
9 Scenic Drives to See Fall Colors in Utah Valley
By Moses Mwangi
Fall colors will soon be all out in Utah Valley, and the mountains will get covered with yellow and orange patches. The best way to enjoy the upcoming autumn foliage is to drive through the Utah Valley canyons and mountains. This usually offers some of the best spots in Utah to see fall colors.