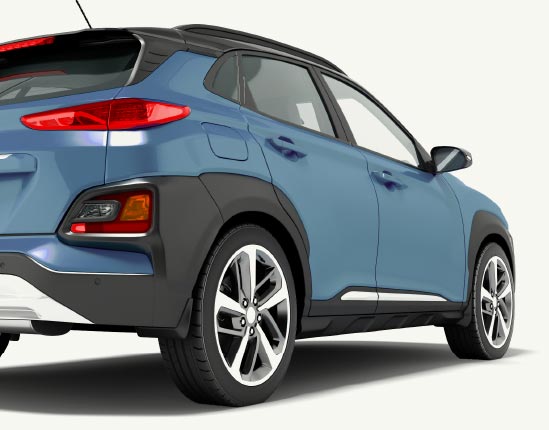 List of content articles on our auto buying marketplace
The following recent content articles feature relevant information about auto finance and the lifecycle of buying a new or used vehicle. If you're looking for an auto loan don't forget to apply today. We make it easy for you to get the loan that's right for you. Visit our
content articles
section for additional tips and helpful information.
Experience the North Shore Scenic Drive in Duluth, MN
By Greg Thibodeau
The North Shore Scenic Drive follows Highway 61 and is well-marked throughout. This drive takes you through charming towns, rugged cliffs, and pristine forests, providing a diverse and captivating experience.
6 FAQs About Today's Automotive Financing Options, Answered
By Staci Bailey
There are a number of automotive financing options available to borrowers. Each has its own advantages and disadvantages, so it is important for borrowers to consider factors such as interest rates, repayment terms, and the overall cost of financing.
Making Your Car Last Longer Can Be Easy
By Pat Lee
No matter if you have invested in a previously owned vehicle or a sparkly new one straight from the dealership, it is important to understand some things about car maintenance. Taking care of your car will be much easier with some mechanical knowledge under your belt.
Is it a good idea to take an Electric Vehicle (EV) on a long distance road trip
By Greg Thibodeau
Since 2022 electric vehicles (EVs) have made significant progress in terms of range, charging infrastructure, and overall suitability for long road trips.
Do Car Dealers Make Money on Financing Your Auto Loan?
By Staci Bailey
Car dealerships usually offer financing when you buy a vehicle, simplifying and centralizing the car-buying process for the customers.
Explore These 8 Tips Before Buying a New Car Online
By Staci Bailey
Online car shopping gives you access to a wide range of vehicles from the comfort of home. Shop at your own pace and avoid the hassle of dealing with pushy salespeople at the dealership.
Considering a Vehicle Lease Buyout? 8 Things to Know First
By Staci Bailey
A vehicle lease buyout is the process of purchasing a vehicle at the end of the lease or even before the lease term is complete. Understanding lease buyouts is important for individuals who are considering leasing a vehicle or are currently in the midst of a lease agreement.
Take the Motorcycle for a Stunning Cruise Along the Olympic Peninsula Loop Drive
By Greg Thibodeau
The Olympic Peninsula Loop Drive offers an unforgettable experience for nature enthusiasts and adventure seekers alike. Riders can enjoy the thrill of cruising through the dense forests, along the stunning coastline, and up the rugged mountains.
What You Should Know About Motorcycle Loans
By Pat Lee
Motorcycles are mostly associated with freedom, especially for nature lovers. Below are a few things you should know about motorcycle financing so you do not need to drain your savings.
Improving Your Credit Score: Smart Strategies for Financial Well-Being
By Dale Peterson
In today's financial landscape, your credit score holds significant importance. Whether you plan to apply for an auto loan, get a credit card, or even rent an apartment, your credit score can significantly influence the outcome.
The Ultimate Guide to Auto Loans: Everything You Need to Know Before Financing a Car
By Jamie Roy
In today's financial landscape, your credit score holds significant importance. Whether you plan to apply for an auto loan, get a credit card, or even rent an apartment, your credit score can significantly influence the outcome.
4 Advantages of Refinancing Your Current Auto Loan Right Now
By Staci Bailey
The benefits of refinancing include allowing borrowers the opportunity to take advantage of a higher credit score, lower their interest rate, adjust the terms of their loan, and reduce their monthly payments.
Used Car Lease: A Full Guide to Getting a Great Deal on Previously-Owned Vehicles
By Patrick Peterson
Leasing a used car is a smart and cost-effective financial move offering the benefits of a lower cost of ownership while still enjoying the advantages of driving a reliable and well-maintained car.
Appreciating a Drive Overseas: What Should You Consider?
By Greg Thibodeau
Traveling to foreign countries and exploring new destinations can be an exciting and enriching experience. It allows you to immerse yourself in different cultures, taste exotic cuisines, and witness breathtaking landscapes.
5 Ways to Finance Car Repairs
By Pat Lee
Owning a car inherently means you'll face vehicle maintenance and repairs. Problems with your car's engine, transmission, brakes, or suspension can pop up without warning, necessitating a financial buffer to handle these costs. Whether it's an urgent roadside breakdown or a long-overdue regular service, the hefty price tag of car repairs can significantly strain your finances.
Gorgeous Fall Scenery Awaits in Vermont Along the Burlington to Woodstock Road Trip
By Greg Thibodeau
Take the Burlington to Woodstock road trip this fall and witness the splendor of Vermont's foliage while experiencing the charm of New England. Along the route, you'll have the opportunity to explore charming small towns, visit local farms, taste delicious maple syrup, and take in the stunning views of the Green Mountains.
Can You Refinance an Auto Loan with a Cosigner?
By Moses Mwangi
Auto loans are one of the most popular ways of financing new or used cars. Approximately 31% of Americans were using an auto loan to finance their cars as of 2022, while another 14% didn't have a loan but planned to get one within six months.
Is Your Car Loan Upside-Down? How to Handle Negative Equity
By Moses Mwangi
Have you ever valued your trade-in and realized that your vehicle is less worth than you still owe on the loan? If yes, your car has negative equity, also known as your auto loan being upside down. 
Lease Payoff Vs. Lease Buyout Amount: What Is the Difference?
By Moses Mwangi
Leasing a car has certain pros and cons. The most significant benefit is that you can drive a new car model while paying less monthly than when you have financed it. Nevertheless, most leasing terms last 2 to 4 years, so you could soon have to decide whether to trade your leased car in for another one. 
Auto Refinancing Fees and Costs: What You Need to Know
By Moses Mwangi
Discover the financial game-changer that is auto loan refinancing. Dive into the world of smart financial moves as we uncover how this strategy can help you reshape your monthly budget and secure a brighter financial future.
How to Sell Your Car When You Still Have a Loan
By Moses Mwangi
Discover the secrets to successfully selling your car, even when you still have an outstanding loan. Don't let the complexities of loan ownership deter you. Whether you're eyeing an upgrade or simply want to sell, these insights will help you make informed decisions and maximize your selling potential.
Buying a Car Online vs. Dealership: What's the Difference?
By Moses Mwangi
A few decades ago, visiting a dealership was the only option when buying a car. However, today, most carmakers are offering the option of buying a car online, and you can complete the whole process from the comfort of your home and, in some cases, get it delivered.
Used Car Buying Do's & Don'ts
By Staci Bailey
Buying a used car can be a great way to save money and still get a reliable vehicle. However, if buyers are not careful they can end up inheriting someone else's problem.
Automobile Finance – Online, Secure and Fast
By Dale Peterson
Some people seem to have more money than they know what to do with, but many others are living on a fixed income. If you are one of the many individuals living on a tight, fixed budget today, you may struggle to pay for all your bills with a limited amount of money each month.
12 Reasons to Drive the Mohawk Trail in Massachusetts This Fall
By Greg Thibodeau
The Mohawk Trail is a popular scenic drive offering visitors a glimpse into the rich history and natural beauty of northwestern Massachusetts. The fall is a particularly popular time to visit.