Lease Buyout Auto Loan
Todays rate
as low as:
5.93%±
Todays rate
as low as:
5.93%±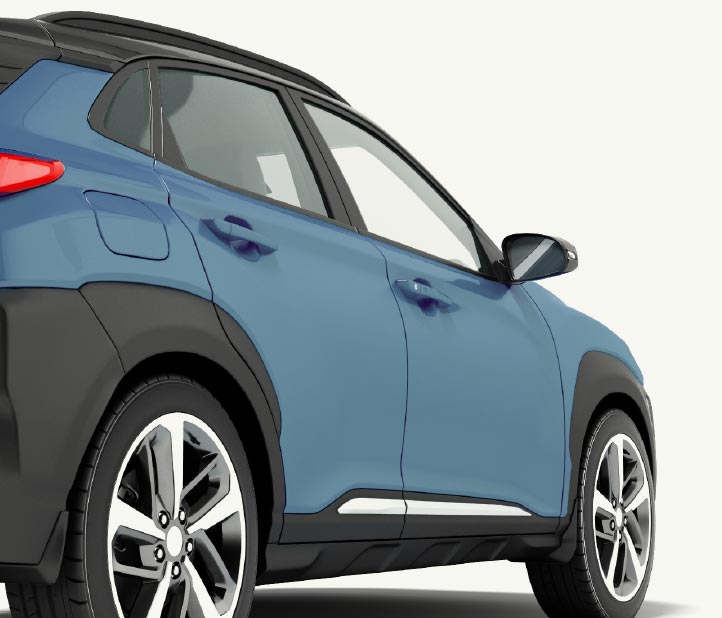 Todays rate
as low as:
5.93%±
Todays rate
as low as:
5.93%±
Pre-qualified Offers are provided by participating Lenders -
there is no guarantee of approval
Fill out 1 quick application. Get up to 4 lease buyout loan offers. It's that easy!
Love your car but don't love your lease? Sounds like it could be the right time to apply for a lease buyout loan! A lease buyout loan gives you the freedom to buy your currently leased car. Use the loan to buy your car at the end or before the end of your lease—it's up to you! Get started by filling out our fast, secure, and cost-free application. You'll be matched with up to 4 loan offers from real, verified lenders who are ready to do business with you. At myAutoloan, we take the hassle and guesswork out of applying for a lease buyout auto loan. You're never obligated to choose a loan offer from our network of lenders, ever. Apply now and take the first step towards owning your leased vehicle today!
APPLY NOW
---
How this works
Fill out our short and secure two minute offer form
We match you to our lenders - you get up to 4 offers
Receive online certificate or check within 24 hours
Use your check to buy the car you want
Why Buy Your Leased Vehicle?
Buying your leased vehicle can oftentimes be a smart move, especially if you've fallen in love with your ride. If you've been toying with the idea of buying a new or used car instead, consider the following benefits of buying out your car lease instead:
Negotiating Power: The dealer will typically contact you about buying the leased vehicle near the end of your lease term. You can accept the dealer's offer, decline, or negotiate a better price. Yes, you heard us. You may be able to negotiate a great low price on the vehicle you already know and love.
Avoid Mileage Penalties: If you really loved putting the pedal to the metal, had a job with a long commute, or just enjoyed taking your friends on weekend road trips, there's a chance you exceeded the number of miles the car was supposed to be driven. Buying your leased vehicle could help you avoid penalties for going over the mileage limit specified in your lease contract.
No Surprises: You know your vehicle's history including how and where it's been driven, what it's been used for, and how often it has been maintained. When you buy a car you're already familiar with, you know exactly what you're getting!
No Wasted Time Shopping: No need to waste time researching new cars, comparing prices, dealing with pushy sales people, or taking test-drives. You've already found the car of your dreams, so make it yours!
What Do I Need To Apply For A Lease Buyout Loan?
You may want to review the terms of your lease contract before applying for a loan. There could be contractual obligations you need to meet before you can buy the leased vehicle. Once you're ready to apply for your loan, you can make the application process go even faster by having the following information on hand:
Personal information including address, time at residence, the amount of your monthly housing payment, and Social Security number
Employment information including your time at employer and your gross monthly income
Current lease information including the amount you still owe on the leased vehicle, the lease expiration date, and the name of the current lease company
Vehicle information including year, make, model, and mileage
More About Getting A Lease Buyout Loan
Fill out our simple, two-minute application and you'll be one step closer to buying your leased vehicle. The application process is fast, free, and totally secure. Once it's complete, you'll be matched with up to 4 loan offers, with rates as low as 2.09%! These are real loans too, not quotes, from serious lenders who want to help you break free from your car lease.
After you complete your application, sign into your myAutoloan account to view your loan offers. Here, you can view all of the details about the lender and the rates associated with your loan. After selecting, "I want this loan",; you'll be able to finalize your loan information and will receive a certificate or check verifying your new lease buyout loan in as little as 24 hours. Then, use that check to buy your leased vehicle!
Worried about committing too soon? Our applications are completely obligation-free and our lease buyout options are flexible. Start the lease buyout process now and let myAutoloan help you make your dream car, yours!