New Car Loan
Todays rate
as low as:
6.18%±
Todays rate
as low as:
6.18%±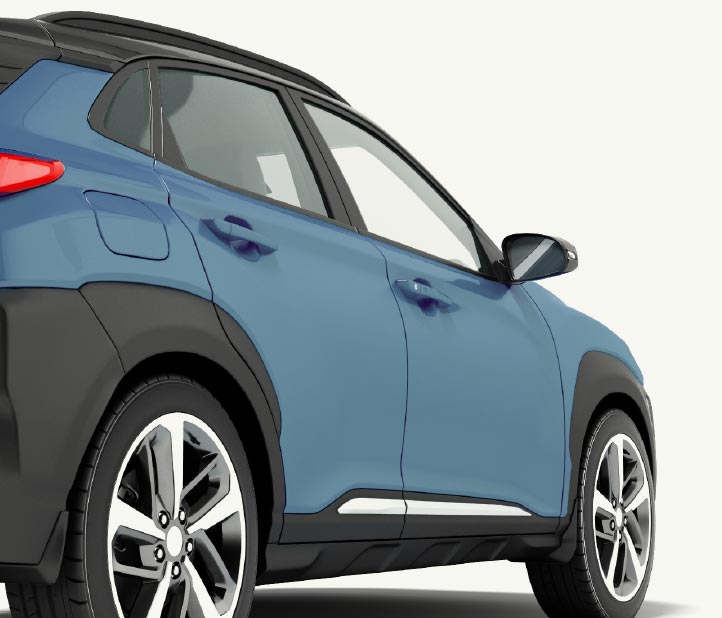 Todays rate
as low as:
6.18%±
Todays rate
as low as:
6.18%±
Pre-qualified Offers are provided by participating Lenders -
there is no guarantee of approval
Apply for a new car loan now & get up to 4 offers in just minutes!
When you're ready for a new car, you don't want to wait. And you shouldn't have to! Thanks to myAutoloan, new car financing is fast and easy. Our new car loan application process is straightforward and obligation-free. With myAutoloan as your partner, you don't have to worry about visiting various local dealers or waiting on the phone to speak with your financial institution. You can compare new car loans from the comfort of your home, any time you please. We take the hassle and guesswork out of applying for a new car loan. Plus, the application is entirely online, making it convenient, cost-free, secure, and totally confidential.
APPLY NOW
---
How this works
Fill out our short and secure two minute offer form
We match you to our lenders - you get up to 4 offers
Receive online certificate or check within 24 hours
Use your check to buy the car you want
If you've never applied for a new car loan online, you may not know what to expect or where to start. Our online application is only one page long, but you may be able to complete the application faster if you have the following information readily available before you get started.
Personal information like your name, address, phone number, email, and Social Security number
Information about your residence, like how long you've lived there and how much your mortgage or rent is
Information about your current employment situation, including your employer's name, your work phone, and your gross annual income (if you're not currently employed, simply follow the instructions within the application to answer otherwise)
Information about the new or, new to you, vehicle you would like to finance
The amount of money you'd like to borrow. This can be an estimated amount (it doesn't have to be exact) and should include the vehicle's sales price plus tax, any titling or license fees, and any dealer fees
Our Loan Amount Calculator can help you estimate the amount you may be able to borrow. Give it a try by entering the amount you could pay each month and your potential interest rate. Our Loan Amount Calculator does not take into account any state licensing fees, insurance premiums, or state and local taxes. Visit your local Department of Motor Vehicles website to learn more about the costs associated with buying a new car in your state and try our other Rates & Calculators for more information about interest rates and monthly payments.
Your Social Security number is a unique identifier that helps potential lenders assess your creditworthiness and your loan application cannot be processed without it. Anytime you're applying for credit, whether for a new credit card, loan, or new telephone or cell service, the creditor will need your Social Security number to run a credit check. We understand your concerns with giving out such sensitive information, which is why we use 128-bit encryption to ensure that your data is always safe and secure.
Easy! Get started by completing our one-page online application. Even if you've had credit problems in the past, we may be able to help you find an auto loan. We have lenders that specialize in these situations. Meeting the following requirements may help you qualify for the best auto loan for your needs, though it does not guarantee approval of acceptance of a loan product.
You and/or co-qualifier are at least 18 years old
Min. income of $2,000/month or $24,000/year
No open bankruptcies
Valid social security number
Live in a state where myAutoloan does business
We aim to connect you with great lenders and new car loan offers, but there are a handful of things you can do to qualify for a low car payment too. You can work on maintaining a high credit score, increase the amount of your down payment, and consider a longer loan term.
What Makes myAutoloan Different?
We put you in the driver's seat
myAutoloan offers direct-to-consumer, internet-based financing. We give our customers control of the buying process right from the start. Get financing offers when and where it's most convenient for you. This is your one-stop shop for all the financing, loan resources, and information you need!
Our applications and offers are straightforward and fast
Get started by filling out the application for a new car offer. We will match you with up to 4 offers from trusted partners almost instantly. Receive your online certificate or check within 24 hours and take that check to whomever has the new car you wish to buy, whether that's a local dealer or an individual.
We give you the flexibility and freedom you want. Having your offer in hand will give you the confidence and flexibility you need to get the vehicle you want-fast! Let us help you get the financing for your new car purchase today. We are also proud to say there are no fees and no obligations attached to our application!