Private Party Car Loans
Todays rate
as low as:
5.99%
Todays rate
as low as:
5.99%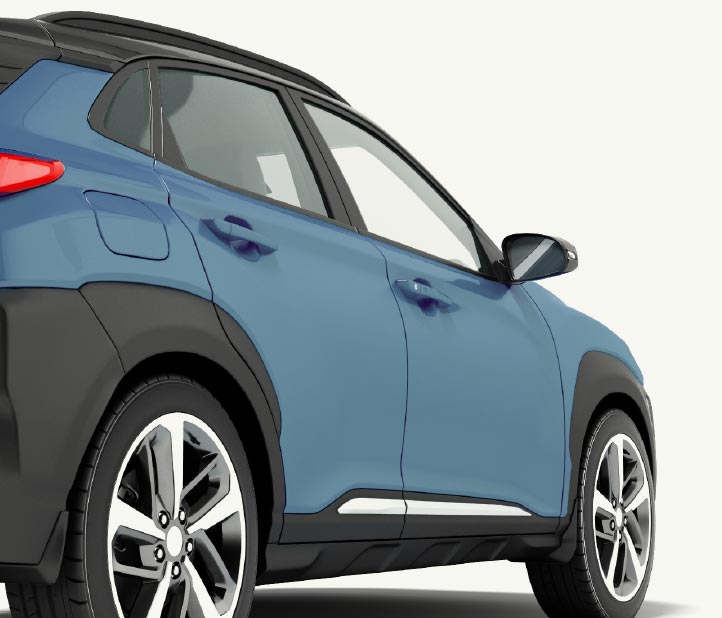 Todays rate
as low as:
5.99%
Todays rate
as low as:
5.99%
Pre-qualified Offers are provided by participating Lenders -
there is no guarantee of approval
Apply now for a private party car loan & compare up to 4 loan offers—fast!
Buying a car from a private seller is a smart move when it comes to saving money. There are no dealership fees, no hidden costs, and no add-on packages you simply "can't live without." Even though you may be spending less than if you bought a new car, you probably still need help financing your purchase. That's where myAutoloan can help! Fill out our fast, free, and secure online application for a private party auto loan and compare up to 4 loan offers in a matter of minutes. After you choose the loan that's best for you, you'll receive your online certificate or check within 24 hours and are free to buy the vehicle you want! myAutoloan can help you secure the financial resources you need to seal the deal on the car of your dreams. Complete your application today to compare your offers!
APPLY NOW
---
How this works
Fill out our short and secure two minute offer form
We match you to our lenders - you get up to 4 offers
Receive online certificate or check within 24 hours
Use your check to buy the car you want
Applying For A Private Party Car Loan
Applying for a loan to purchase a vehicle from a private seller isn't much different than applying for any other type of auto loan. While you can increase your chances of receiving the most competitive rates by having a high credit score, a good score isn't a qualification requirement. You can still get a loan with a less-than-perfect credit score.

myAutoloan's online application is already fast, but you can speed up the application process even further by having the following information on hand:

Personal information: Name, address, time at address, and Social Security number
Employment information: Occupation, employer, time at employer, and gross monthly income
Loan information: The estimated amount you want to finance and your desired loan term (the number of months you want to pay your loan back)
Vehicle information: The vehicle's year, make, model, trim, and mileage, plus the name of the bank or finance company the seller is making payments to (if applicable)
Seller's information: The seller's name and phone number
Tips For Buying A Car From A Private Seller
Private party car loans can save you from having to deal with the hassle and expense of paying out-of-pocket for a car that's not from a dealer, auto broker, or car lot. While there's no way to guarantee that a private sale will go smoothly, knowing what to expect can help you head off major issues beforehand.
When buying a car from a private owner-
DO calculate a loan amount you're comfortable with, just like you would when purchasing a new or used car from a dealer. Use our calculators and estimators to get a feel for the interest rate, loan amount, and payment amount you're comfortable with and limit your vehicle search accordingly. You'll save yourself the heartache of falling in love with a car you can't afford!
DO negotiate and agree on a sale price with the seller before you show off your check. If required by your state, complete a bill of sale too. Without it, you could have trouble registering or titling the vehicle in your name. Check your state's requirements for person-to-person car sales.
DO discuss with the seller how you'll be transferring the funds to them. Depending on the situation, the lender may send the loan amount to a bank account of your choice, to the seller directly, or to the seller's lien holder or bank.
DON'T hesitate to ask plenty of questions. Even though the owner's CARFAX looks clean, incidents can go unreported and may not show up on the report. Take your time inspecting the vehicle and have it checked out by a mechanic you trust.
DON'T bring cash or meet the seller at night. Both put your safety at risk.
DON'T forget to do your homework! As the buyer, you'll have a bit more paperwork to take care of than the seller. The vehicle will need to be retitled and registered in your name, plus any taxes will need to be paid. Check with your local DMV to see exactly what you'll need to do after you purchase the vehicle, as the requirements vary by state.
Why Use myAutoloan?
That answer's easy: choose myAutoloan for speed, security, and simplicity. myAutoloan's application takes most people around two minutes to complete and is only one page long. It's 100% secure and confidential, as we use 128-bit encryption to keep your personal information safe. What's more, our lenders offer nearly unbeatable rates, often within minutes of receiving your application.
myAutoloan is proud to be the financial resource that saves drivers time and money when purchasing the car of their dreams. Don't wait any longer-get your private party car loan today!